On October the 10-13th 2013. the 4-day automechanika shanghai expo taken place in shanghai new international expo centers grandly. co-organized by the messe frankfurt shanghai company and China National Automotive Industry International Corporation (CNAICO), The shanghai auto expo is the secondary world largest auto parts brand expo, the wonderful exhibition shows attracted huge many home and overseas exhibitors for presence.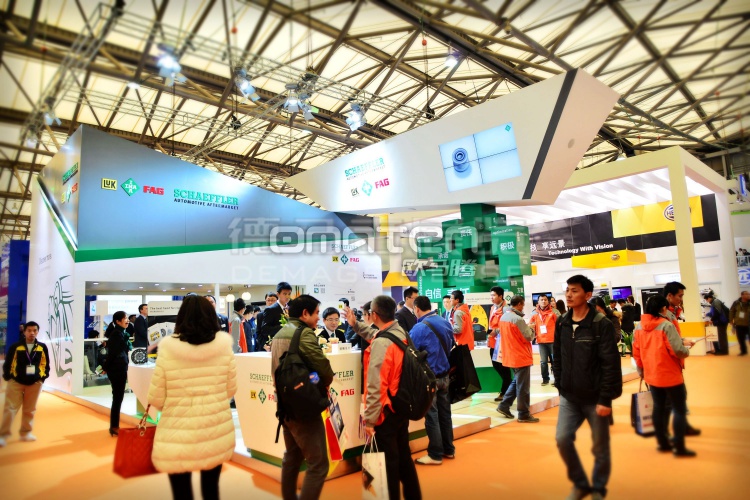 As seen by the reporters, one of the biggest German and Europe family firms – the Schaeffler group also Participated in the meeting, the Schaeffler group is global leading Manufacturer producing the rolling bears and Linear Motion parts which Also sharing a good reputation in auto Manufacturer industry as supplier. By its three famous 3 brands INA FAG and LUK, Schaeffler actively played its important role in automobile manufacturing, industrial manufacturing and aeronautics astronautics domains, its professional technologies make it almost all the automobile manufacturers' and other main suppliers' reliable partner. now it chose to cooperate with the global famous and most powerful Demage International Messe, hiring it to create a fitted booth design scheme which can outline both its enterprise culture and characteristics with full inspiration, technology senses while no sacrificing the personality and fashionable charm. Demage as expected perfectly accomplished the mission.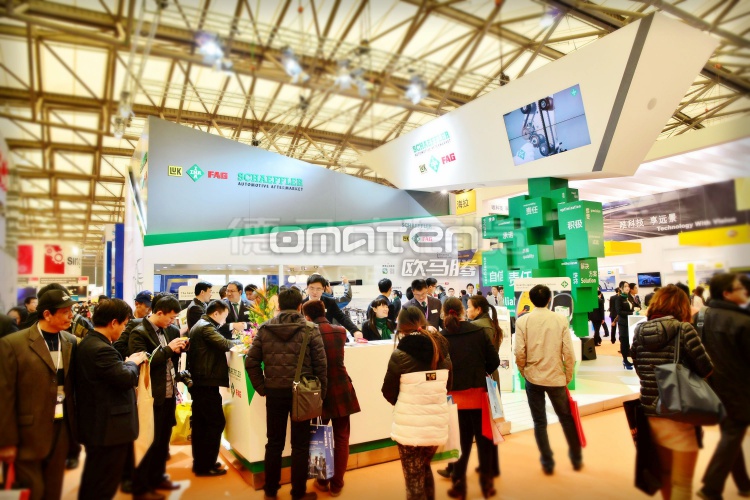 We didn′t limit to the existing design schemes, but innovatively created some squares based on the font-face of some characters like "creative, positive, self-confidence, sustainability, and promise", then show them in front of the clients to construct the overall 3D booth appearance. It perfectly embodied German Schaeffler enterprise spirits and also the strictness they applied to themselves. And thoroughly outlined Schaeffler's marketing and sales theories: to offer the top best services for clients, particularly the complete technology and business support. to find anyone whereas in the world.