From February 25 to 28,  MWC was held in Barcelona in the annual . The conference focused on the topic of "Intelligent Connectivity" and  "Connectivity, AI, Industry 4.0, Digitalization". It attracted well-known communication Inc from all over the world.  It was displayed brand-new products and services in the forefront fields of AI, 5G, IoT and other industries.
Omaten, joined hands with famous brands such as Royole, Gewei, WebEye Software and Antiy to spread national strength In this most influential exhibition 
Royole
As an innovative technology unicorn, Royole Technology participated in MWC for the first time that bringing a series of flexible electronic black technology products on display to make an impression.
Omaten gave the booth a unique shape with romantic artistry. The tree structure inside the booth was particularly conspicuous. It reasonably applied the curved large screen with high-tech multimedia technology to display the brand culture, and the surrounding ball.
In order to demonstrate the international fashion model, Omaten interpreted Royole′s image incisively and vividly.
The booths open in all directions welcomed visitors from all directions. The overall design perfectly displayed the aesthetic corporate image and VI image. In line with the characteristics of the booths and exhibits, Omaten adopted a unified style, in which divided the product areas and created a perfect space.
The sense of science and technology and geometric modeling echoed each other, reflecting Omaten′s extraordinary creativity.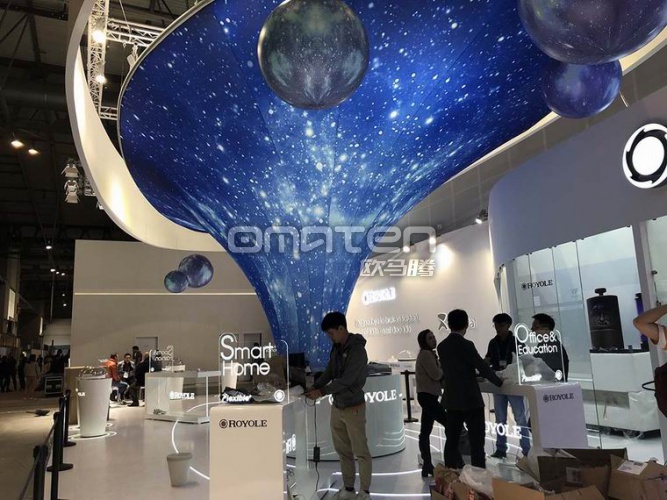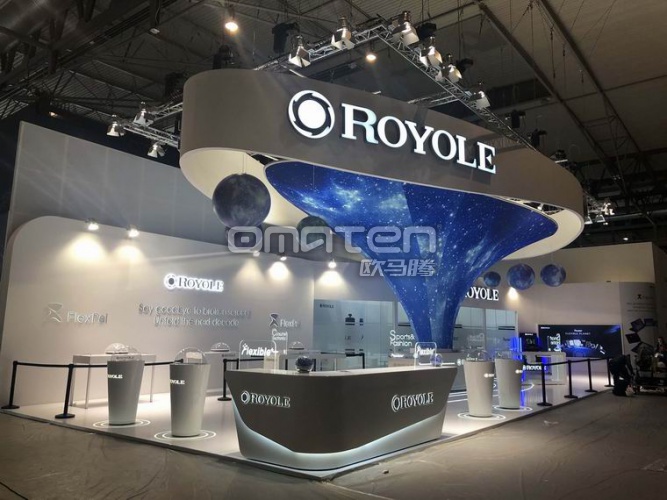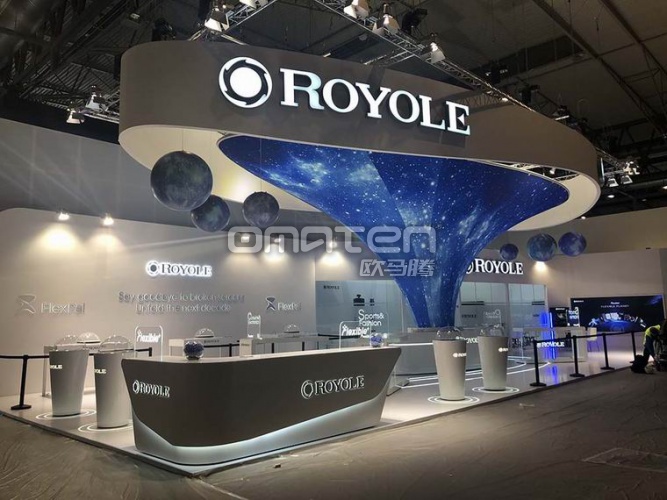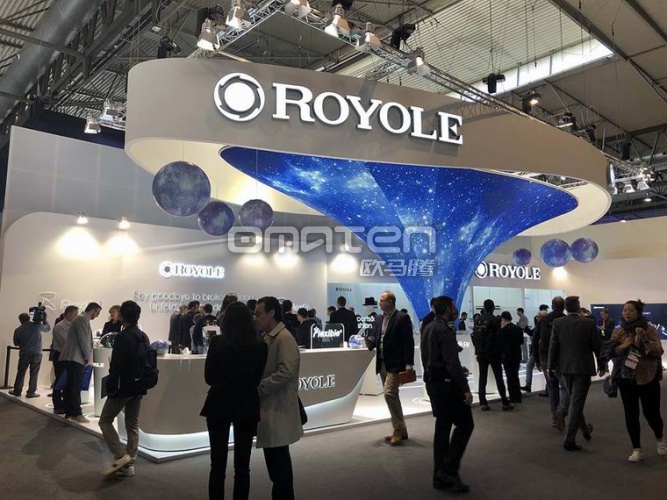 Gewei
Omaten set up the booth for Gewei in an international fashion style, enabling the audience to identify Gewei′s brand and making brand promoted 
The basic structure attract more people to visit. The overall red-and-white colors expressed Gewei′s business tone, showing a concise style and fully feeling scene about tech.
According to careful planning by Omaten′s designers, Gewei′s booth was clearly divided into product display area, negotiation area and other functional areas.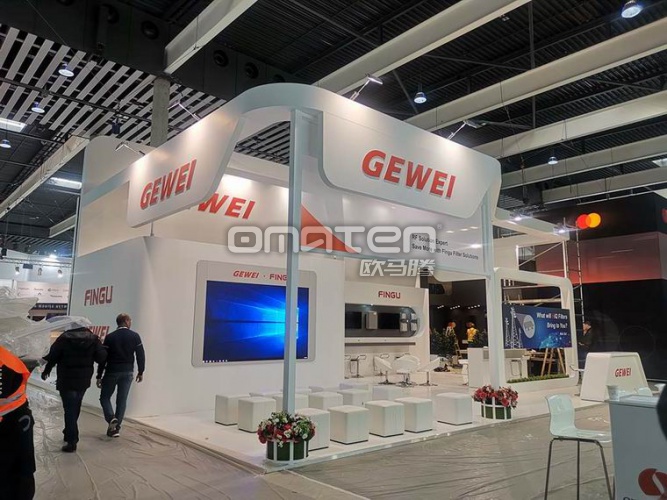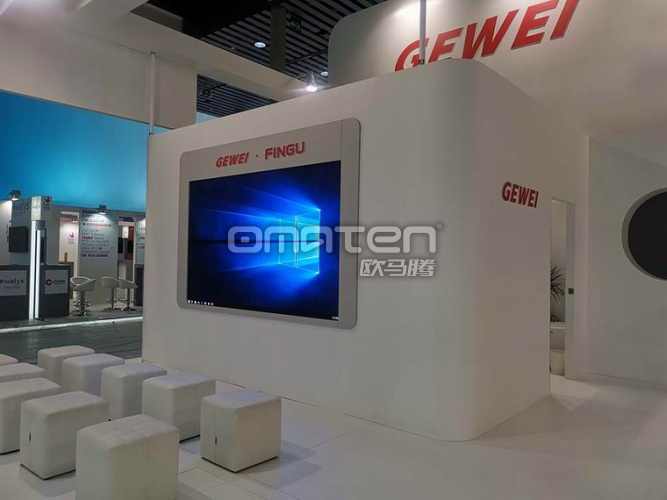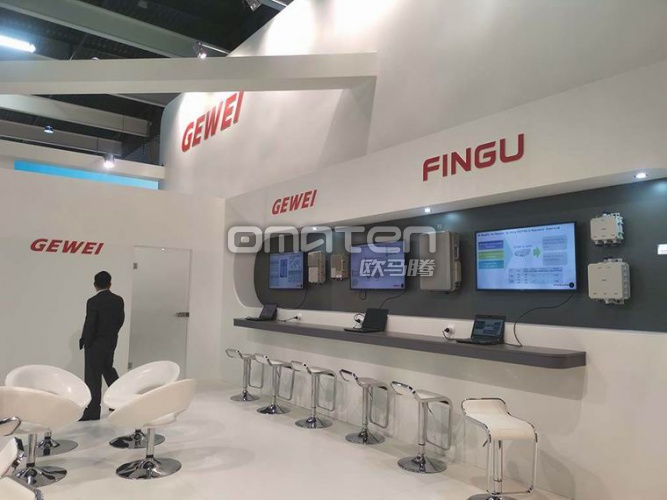 WebEye Software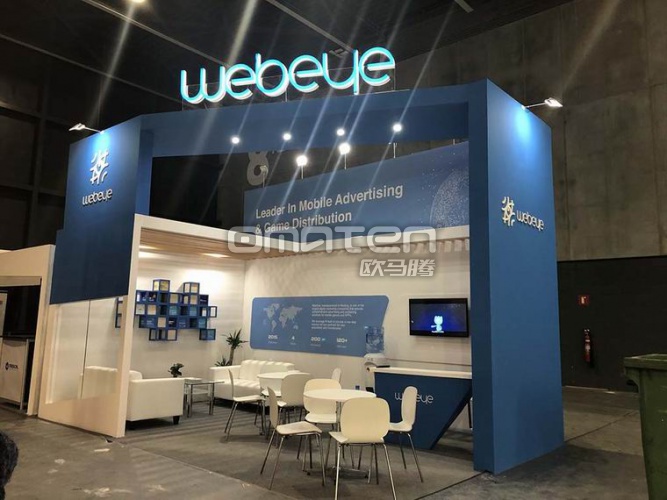 Antiy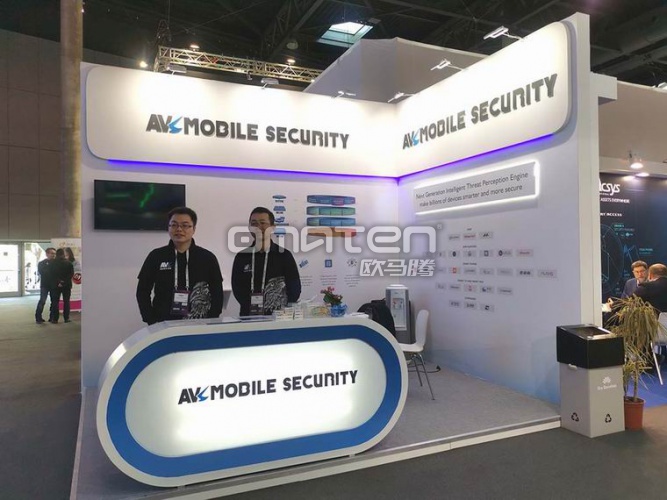 Omaten creats a unique booth scheme to help national brands on the international stage, ,moreover it enabling the brands to promoted in international market.